Outstanding Social Media Marketing
Now more than ever, patients who are researching surgeons online turn to social media to make decisions about who to choose for their cosmetic procedures. Social media resources enable prospective patients to become better acquainted with a surgeon of interest and determine if he or she is conducive with their comfort zone. As with candidates who are competing for elective office, personality plays an important role in today's choice of a plastic or cosmetic surgeon. An experienced, skilled and creative consultant can enable you to put your best foot forward in presenting a favorable, likable and impressive image. As one of the few, actual "certified" social media specialists, Dr. Michelle Polakof has garnered an exceptional national reputation in positioning HMA clients as popular plastic surgery leaders in their marketplace. Using a wide array of social media resources including Facebook, Google+,Twitter, You Tube, Instagram and LinkedIn, she and her creative team have proven to be highly productive by significantly increasing plastic surgery practice consultations.
In addition to building and enhancing your social media presence, we work to create a flow from your other web locations, which include website backlinking, blog backlinking and cross networking to build a positive array of public relations value for your practice. In addition to image enhancement, our social media expertise directly improves Search Engine Optimization, which leads to a rising number of visitors to your website.
Our services also incorporate creative, unique 'award winning' graphic designs for your postings, providing a distinctive practice edge, while building 'trust' with your followers. In turn, our efforts are geared to making your current patients feel more comfortable, adding greater motivation to engender new patient referrals.
Award Winning Web Design & Unique Internet Marketing
While many web design companies work from standard templates which tend to inhibit creativity and flexibility, HMA custom creates its sites so that you can project a unique image which reflects the individuality of your practice.
---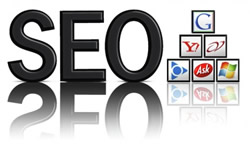 Strategic Search Engine Optimization (SEO)
Search Engine Optimization (SEO) is an area of internet marketing which relates to the degree of attention your website is receiving through unpaid organic (natural) search, and what portion of  that attention stems from your aesthetic procedure target audience. While increased traffic to your website is beneficial in terms of improving search engine rankings, strategic optimization is equally important from the standpoint of reaching your targeted market.  

One of our goals is to ensure that your pages are search engine friendly and optimized with relevant content for related SERPs (search engine result pages).
Here are factors to consider in SEO optimization tactics and strategies:
1. Usability
A key part of Search Engine Optimization is web site/web store usability. This is an often overlooked area of web design and development, but is critical to success with both search engines and users. Optimizing the usability of your practice web site includes identification of such issues as:
Poor navigation
Inconsistency
Inappropriate use of color, bolding, underlining, links and content
Other areas often not considered by web developers and designers Identifying page errors
Tailoring titles, descriptions and maximizing interest in search listings
Confirming indexed pages and targeting additional pages for indexing
2. Search Engine Friendly
Making your website search friendly is important to success. This includes:
Identifying page errors
Tailoring titles, descriptions and maximizing interest in search listings
Confirming indexed pages and targeting additional pages for indexing
Identifying pages being crawled and certifying optimization
Prioritizing keywords and phrases
Balance content for both search engines and users
Sitemap generation and submission
Identifying technical issues such as bad links and redirects


We track, measure, and refine these areas of Search Engine Optimization with the goal of increasing both the quantity and quality of the traffic on your website.
Request a Complementary Consultation with Dr. Michelle Polakof               


Receive a Social Media & Web Site Optimization Analysis at No Cost, or Obligation!
Dear Jim,
OH MY GOD! The website is incredible and the best I have every had. I can't say enough great about it. I don't know what you have done for other doctors but I think you have totally outdone yourself. Thank you so much.
James Romano, M.D.
San Francisco Board Certified Plastic Surgeon
---

Our certified webmaster has won numerous design awards from prestigious organizations such as:



*World of Webmaster Organization
*American Association of Webmasters
*International Webmaster Association




---
SEO Steps continued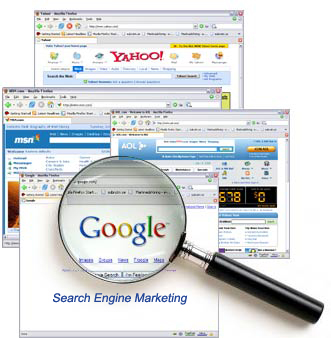 3. Search Prominence
Our team also identifies key target segments, enabling us to tailor our messages accordingly.
Having identified the targets, everything from descriptions of your site to its content is tuned for maximum ratings by the dominant search engines your target audiences frequent.

Various white hat SEO techniques are used. ("White hat" referring to honest and true techniques that move your site up the ratings and credibility ladder with search engines).
This should be viewed as an ongoing mission, because even though some unscrupulous SEO marketing tactics may jump you to the top of ladders quickly, you chance being banned from certain search engines such as Google and Yahoo. Ongoing refinement, testing and measurement can be of value in this process.
4. Pay Per Click (PCC) Marketing Services
Designed to reach prospective patients in your targeted market area
When effectively and creatively utilized, pay per click (PPC) Internet advertising is one of the most cost-effective methods to attract and direct  prospective patients to your web site. Our PPC marketing program enables you to only pay for actual results. We utilize the latest advanced technology to select motivating keywords and design creative search engine ads to attract prospects seeking aesthetic procedures. We then cost-effectively target prospective patients in the local geographic area of your practice.

Conversion-based Optimization
Our management team leverages technology to discover which keywords and sites drive the best performance for your campaign.  Then, we are able to target more of your PPC budget towards those elements.   We term this conversion-based optimization.   Again, your budget is expended only when a prospective patient searching for information about a particular procedure clicks on one of our ads and is immediately transferred to your web site.

What sets HMA uniquely apart in the field of Internet marketing?
We avoid a typical generic approach.  Our web solutions are time tested and custom tailored for each practice.  Dr. James Polakof and his associates develop Internet marketing strategies that are creative, innovative, thrifty and results-driven.   As important, we are able to train your staff to employ advanced techniques that successfully convert inquiries into consultations and consults to aesthetic procedures.